Wind Damage
Wind Damage Attorneys in Florida
Putting 50+ Years of Combined Experience to Work for You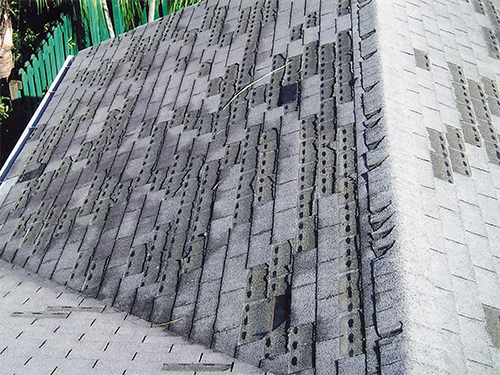 High-velocity winds can cause significant damage to your home or business. Wind can carry debris that strikes your property, or it alone may be powerful enough to rip up siding or roofing materials. When this occurs, you will turn to your insurance carrier to get the damage repaired. But what happens if you are offered a low settlement? What can you do if you're experiencing delays and don't know why? What are your options if your claim was denied? The Knoerr Law Group is here to help.
Our Florida wind damage lawyers know how to deal with property damage claims related to wind, whether this is related to hurricanes, tornadoes, windstorms, or other weather events. We've lived and worked in South Florida for decades and have firsthand experience with the destructive force of tropical storms. We are passionate about protecting property owners' rights in wind damage claims.
To find out how we can help you, call (954) 749-3151 or fill out our online contact form. Our attorneys have over 50 years of combined experience!
Types of Wind Damage
Wind is a powerful and unpredictable force of nature. It can cause:
Roof damage
Falling branches and trees
Broken and blown down fences
Broken and leaky windows
Flying debris
After a windstorm, be sure to check your property thoroughly for damage. If you notice anything, contact your insurance company and get a contractor out as soon as possible to assess the damage and, if possible, begin repairs. There may be issues you cannot see on the surface, but that could cause serious complications in the future. Water intrusion and other problems can result from unrepaired wind damage.
Let Us Handle Your Wind Damage Claim
If you filed a wind damage claim and believe that your insurance company is not handling your claim fairly and in a timely manner, don't wait to involve The Knoerr Law Group. Our Florida wind damage claim attorneys know how to analyze policy language and handle any disputes regarding coverage. We can put pressure on your carrier to get your claim moving again. We can even help if your claim has been denied or underpaid. You have rights, and we are here to assert these.
Call (954) 749-3151 today and put our skilled and passionate team in your corner.